Goodwill 2021 Santa's Kitchen Is Just To Delicious
We are so excited this season with the launch of our Goodwill 2021 This year its been so difficult to visit our lovely family team at goodwill in Belgium with all that has been going on around the world. But we have had many zoom meeting on the new seasonal collection and would love to share with you.
This season See the new theme Santas Kitchen, imagine Santa and Mrs Claus enjoying cooking with the elf and the smell of the candy is just delicious. The traditional reds and whites can be seen in this theme and is one of our favourite displays.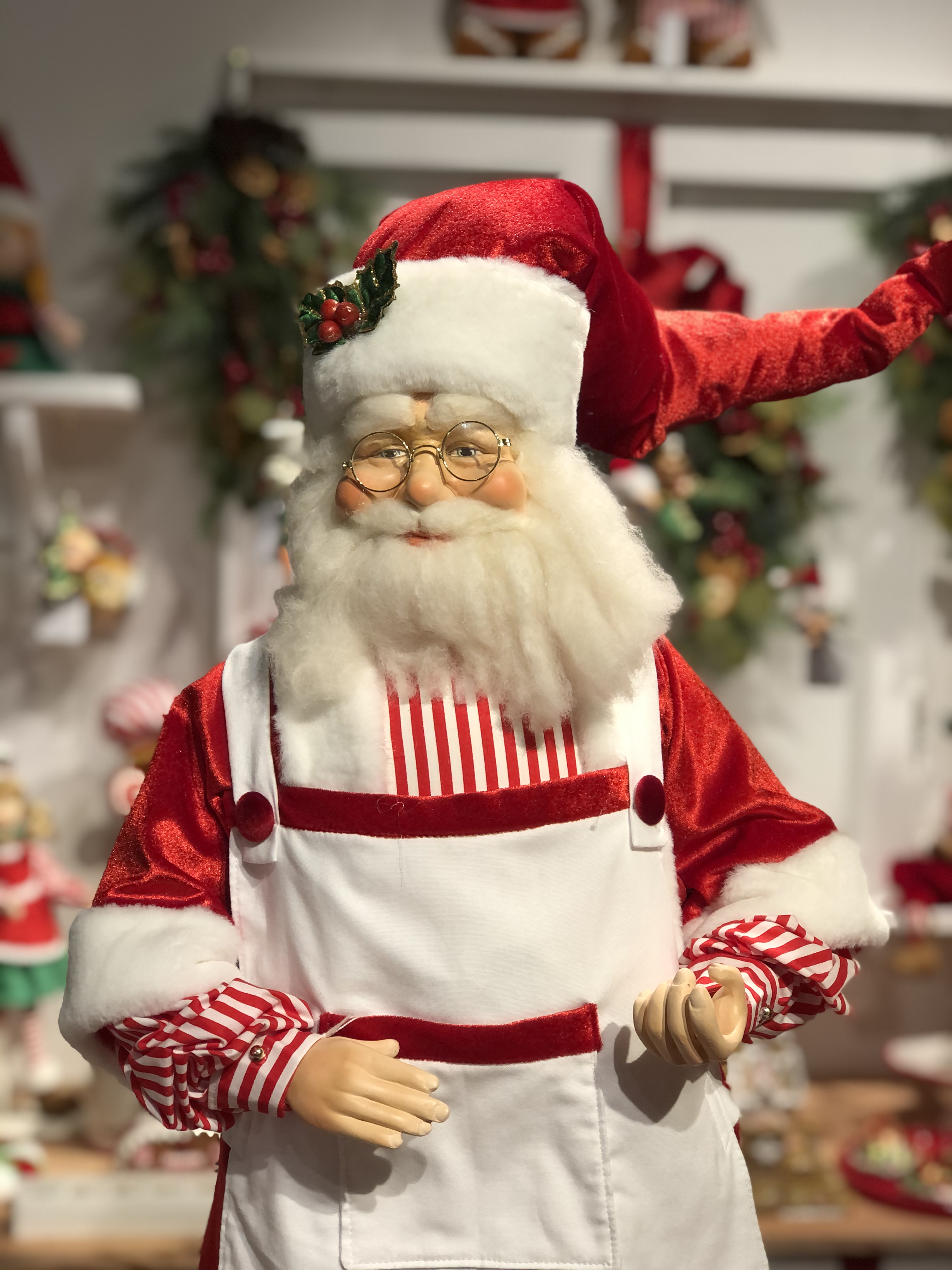 How cute is this Santa doll, he would make a great Kitchen display this season for the home decor, dressed in red and white candy strip wearing his apron and ready to help Mrs Claus in the kitchen.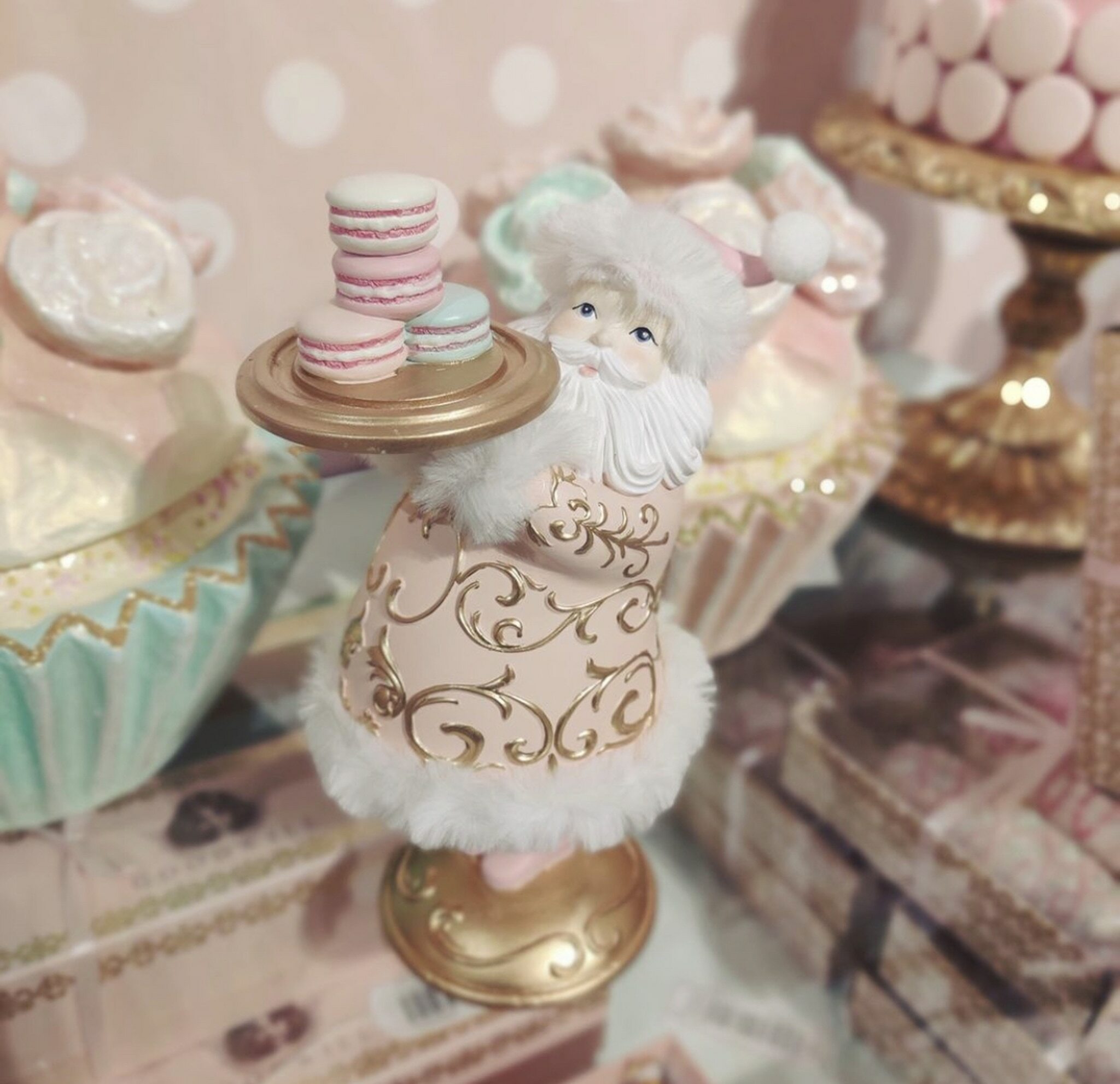 Last year we had a Macaroon theme that was very popular with our customers and we are so excited to see the new 2021 macaroon theme back with a slightly different design Pink Santa with hand painted gold detail holding a tray of delicious hand painted macaroons. I am totally in love with this collection its just too yummy.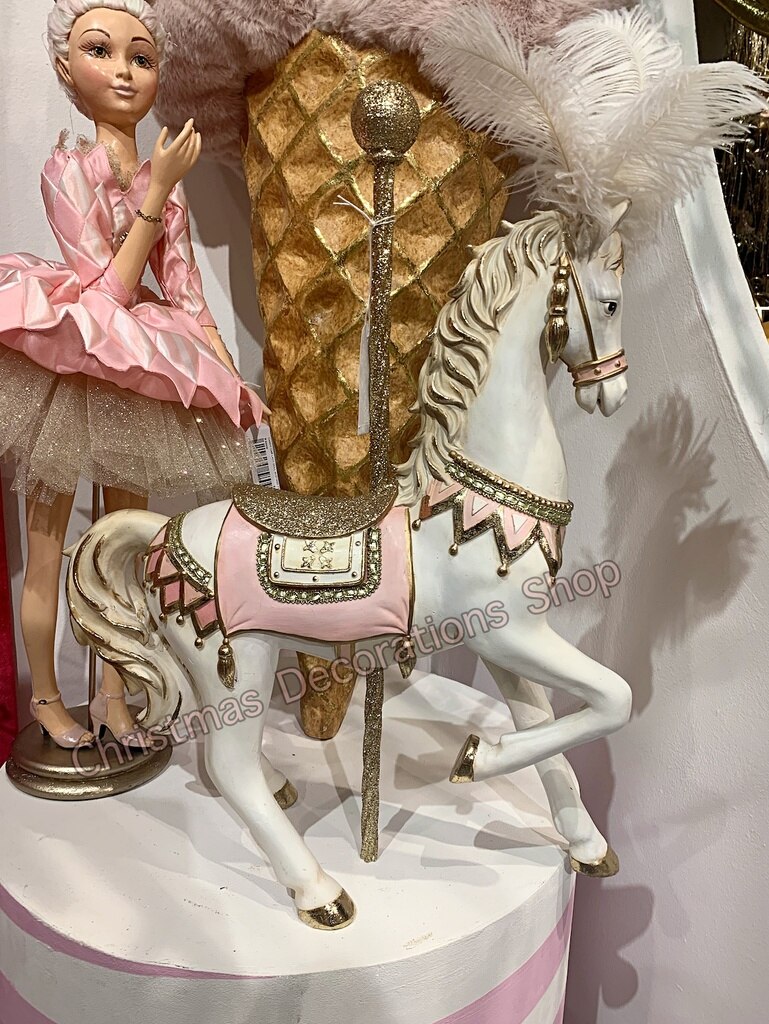 Im just in Love with the candy Carousel horse display how fun is this theme! When I did a zoom with the team at Goodwill I said to my rep stop I have seen something zoom in and here it is, pink and beautiful with ostrich feathers.
We hope you enjoyed the Santas Kitchen theme there are many themes to this collection from Christmas tree ornaments, Table displays your spoilt for choice.
Please note that many of our collections shown in our blog may have already sold out as our collection do sell out fast, email me and I can try and order if there still available with our supplier.