Creating The Right Theme This Season.
my job takes me to many Christmas showrooms to find the most amazing Christmas decorations and themes for ever season, but the most loved themes for me with attention to detail has to be Katherine's Collection. Having worked with Katherine's Collection products and lines for many years it has to be the one that makes my face light up every time i see a theme they have created for the new season.
This season there are many themes to the collection just like the collection Tartan Tradition beautiful Christmas collection Mr and Mrs Clause dressed in lavish warm reds and greens with a tartan style detail of fabric in velvet and satan, Mr and Mrs Clause have been beautiful hand sculptured by Tom who has been working with Katherine's Collection for a decade, they have also been carfully hand painted to outstanding detail with beautiful materials with the finest trims and crystal, Tartan Traditions comes in many different size dolls and Christmas tree ornaments as well at table decorations to give your guess a wow factor, Life size dolls are great to have in a hallway to welcome you guest for the Season to come.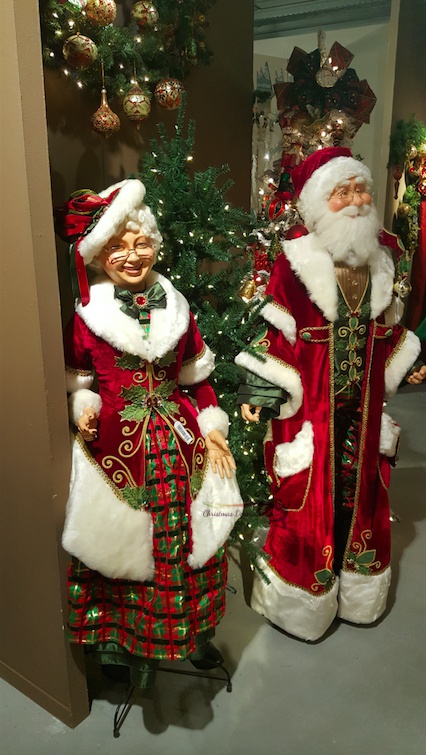 If your looking for something more brighter in colours take a look at our Royal White Christmas a lavish display of santa's and fairy themes dressed in creams and gold, this theme will work great with any home decor from Morden or traditional its a great theme. when i was visiting the show from the sparkle from the Royal White Christmas was very eye catching, picking up the santa doll looking at the attention to detail was amazing and full of charm and sparkle, with this display you can mix this in with another display or theme you may have. I love the royal White Christmas fairy ballerina doll so elegant and charming with breathtaking style to detail, crystal crown and glitter dress with beautiful feather wings with a hint of gold sparkle she will make a great display on a table as a centre theme or even by the Christmas tree. Ballerina comes as sitting or standing and santa dolls come in many sizes too, Looking to dress your table Katherine's Collection has many great table decorations to give you the wow factor this season.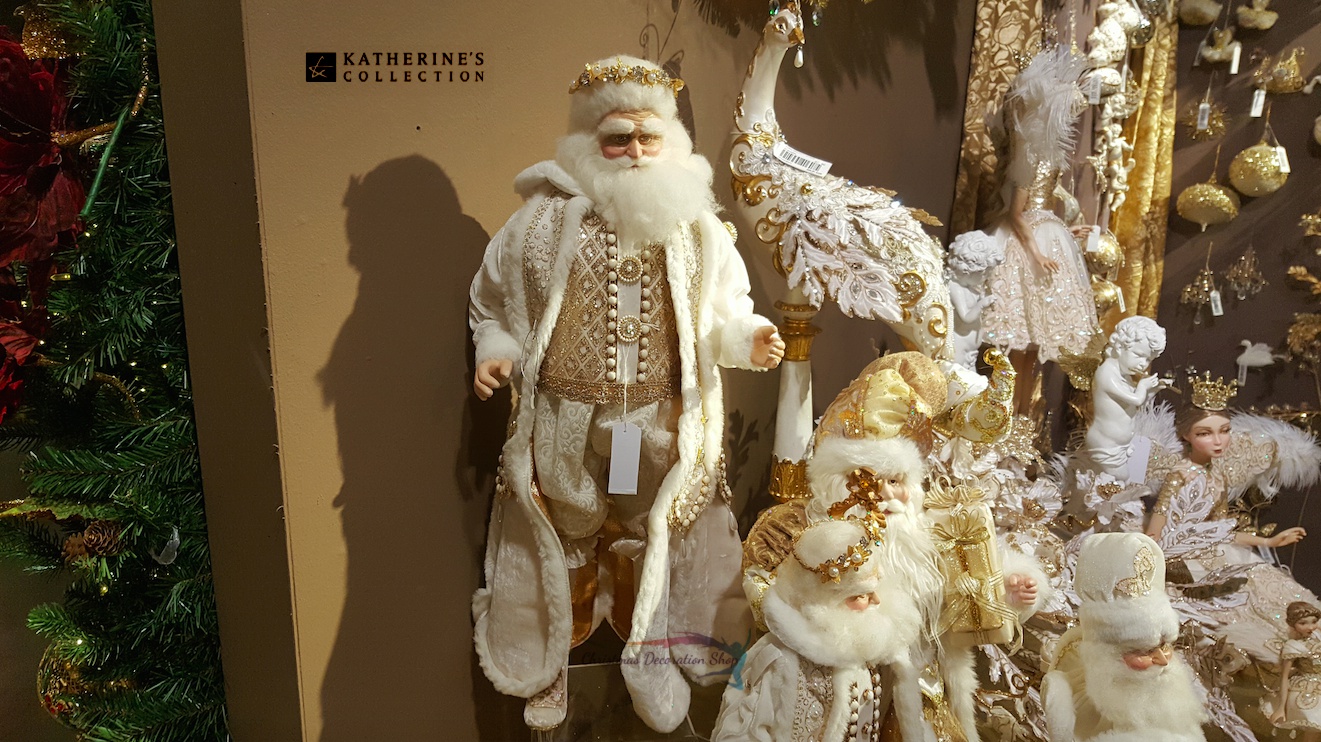 Looking for a more fun display this season take a look at La Fete Boheme collection by Katherine's Collection, Fun theme of birds and ostrich ornaments and table display, butterflies and baubles in beautiful colours with eye catching attention to detail, This collection looks great with any room size and any Christmas tree size as you can play around with the theme to create the look your want as many of the Christmas tree ornaments come in many sizes. I was amazed at the large Ostrich display that i just had to say hello to before i left with all the happy memories i have just captured on my visit.