Katherine's Collection 2018
In my Blog today I'm going to be talking about my visit to Katherine's Collection and seeing there new 2018 collection, Every year I always get excited with seeing the new collection and themes, walking upstairs to the showroom the first collection I came across was Night Before Christmas a traditional theme of beautiful reds and whites and Greens too, I was so excited taking in every detail that has created each doll and ornament, the attention to detail is truly outstanding, the first doll i came across in this collection was old lady doll one of Katherine's Collection most favourite characters, she always puts a smile on my face seeing her dressed in her Christmas carol outfit with outstanding attention to detail was just WOW, followed by Santa dolls and elfs making this collection a must have traditional theme.
Walking past Night Before Christmas Was the new theme Sweet Xmas a yummy candy theme, I felt i just wanted to reach out and grab some candy ha ha it just looked so yummy and colourful, Katherine's Collection have created a fabulous theme for any home décor and would look perfect in any room.
My eyes where all over the place looking at the amazing tall Nutcracker dressed in velvet detail with candy theme and a candy stand, and also i was amazed by the new sweet xmas girl doll the colourful detail is truly outstanding with a sweet display of decorations attached to her dress and not forgetting her candy shoes and candy pink hair, this is what i love about Katherine's Collection is there attention to detail is like no other.
This collection also has wonderful sweet ornaments and one of our most loved and best sellers, glass Macaroons, perfect for gifts and sure was added to my list for this season as my customers had already told me to keep an eye out for them.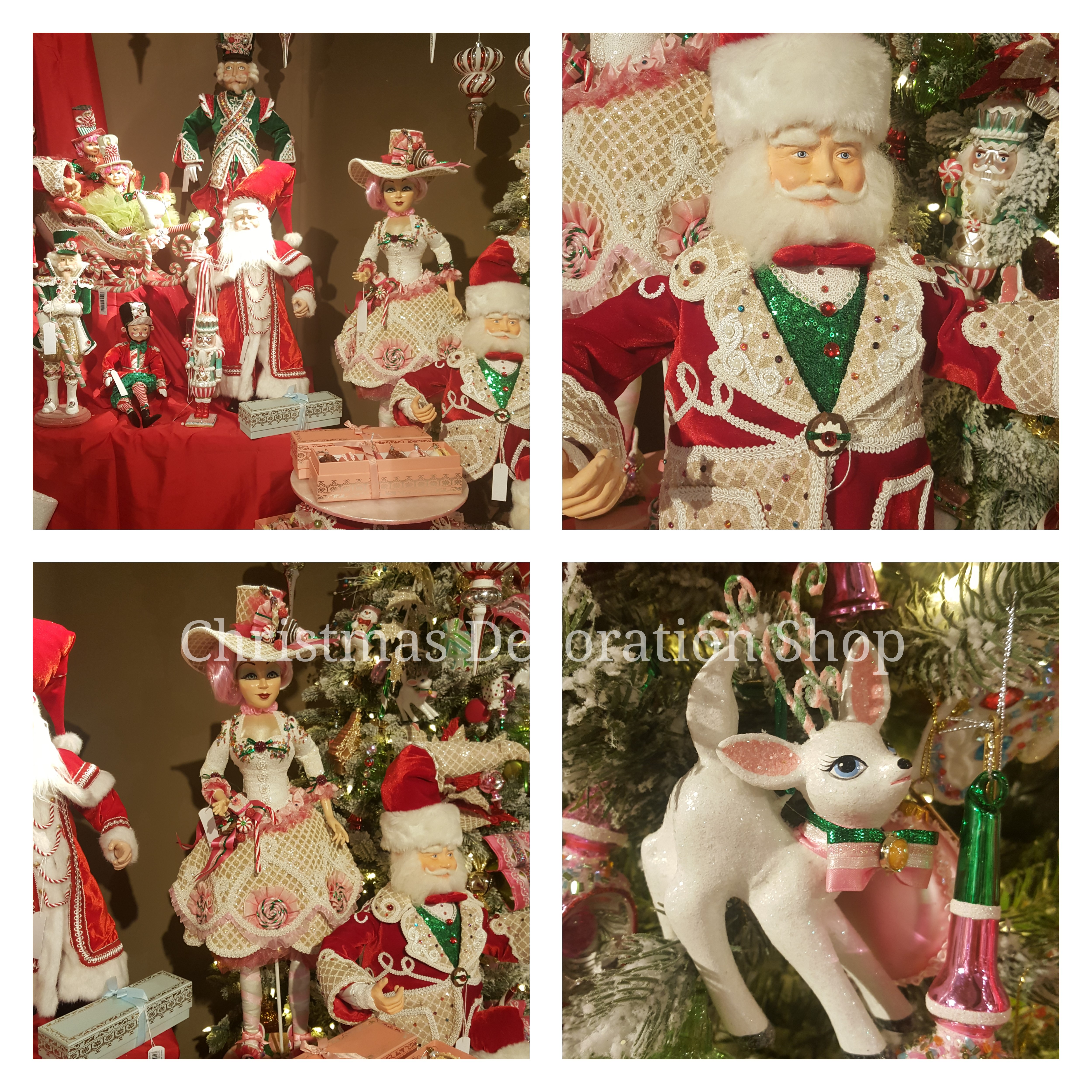 Having spent the whole day at the showroom the last theme i came across was the beautiful Winter Wonderland, even know we where in April seeing this collection made it feel like a winter December day, large Santa dolls and beautiful fairy dolls dressing in sparkling ice detail, with Swan vase and a luxury carriage and reindeers to complete the winter wonderland theme.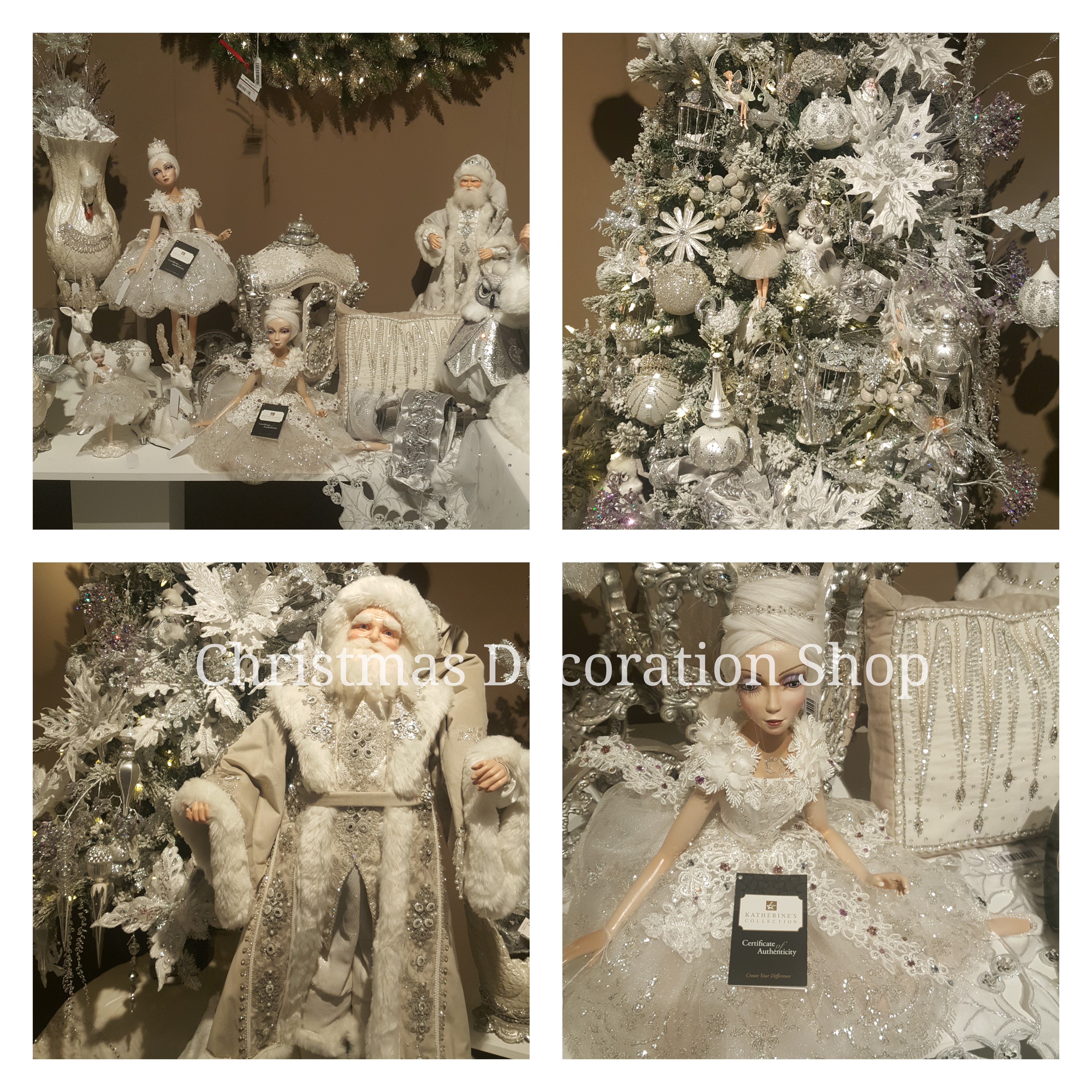 My time at the show room has gave me loads of inspiration ideas for the season ahead, and the most important thing I have placed my orders for our customers to purchase and enjoy for many years to come.
I hope you enjoy ready this Blog!