Our Journey visiting Katherine's Collection 2019
Months seem to be coming around so fast and I keep saying to myself where are the days and weeks going, January February and March are our buying season and I have to say I love this time of the year planning ahead and seeing what's new for the Christmas season trends.
This season Katherine's Collection have designed may new themes and I would like to share some of the theme with you so you can see what's ahead and what's the new trend for 2019
Walking in to the first part of the show room you will come across Aspen Christmas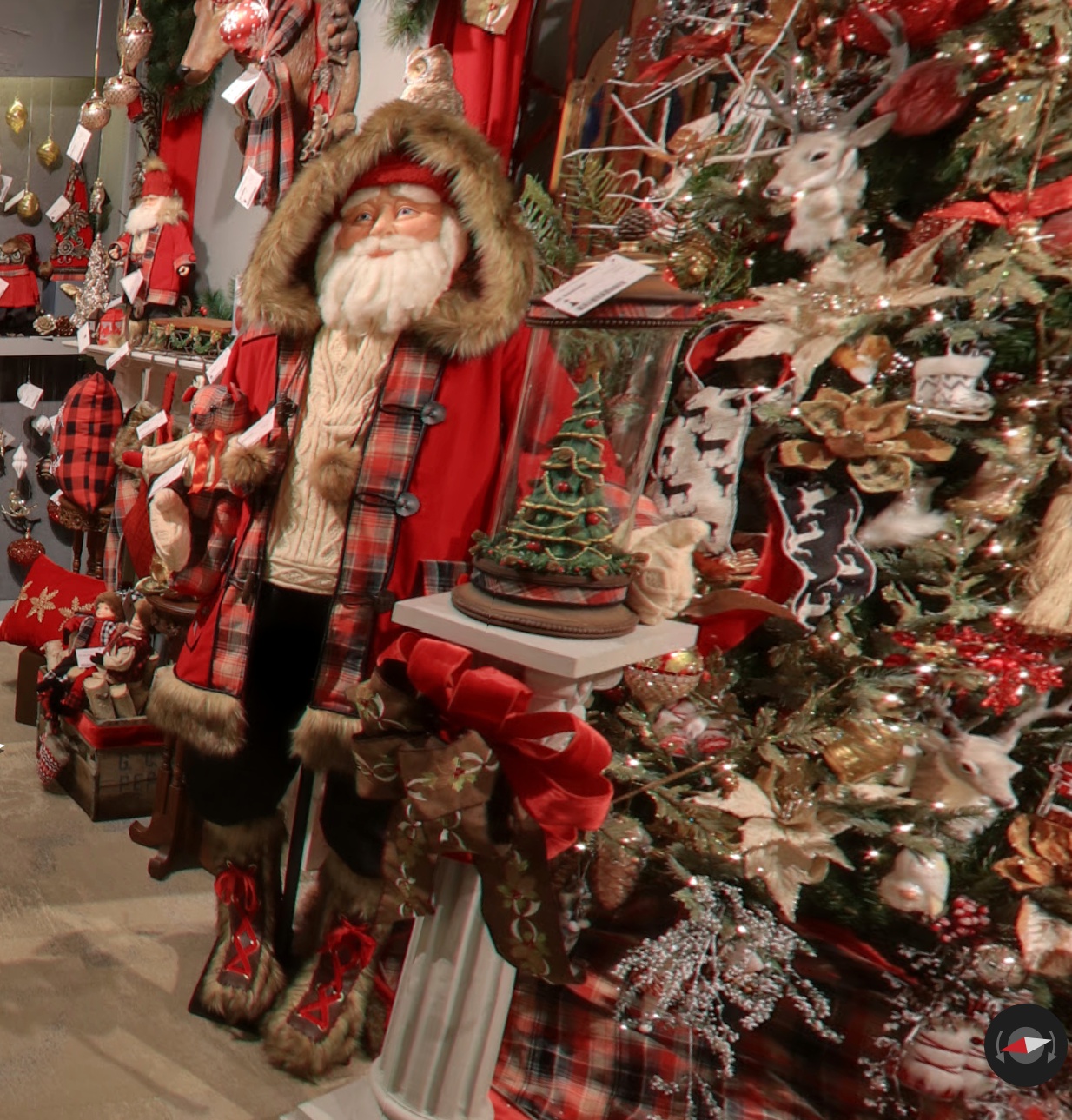 First thing I saw that got my attention was the life size Santa doll dressed in a woolly jumper and wearing a duffle coat, Even know Katherine's Collection is well known for there lace detail and sparkling crystals Aspen Santa still had that attention to detail with tartan material and flux fur trim with adorable winter boots, Just like he has been outside in the freezing cold weather, making me think he would be a great display for the hall way of the house.
Even know he comes with a stand I love the choice of him sitting on a chair.
Looking around the showroom I came across this beautiful theme called Treasures Of The Sea, beautiful theme of Santa dolls and mermaids with matching ornaments and table themes, the depth of detail in every design from Katherine's Collection is truly breathtaking. Santa doll in this theme was truly remarkable with so much attention to detail and beautiful pastel colours. Looking at this theme my first thoughts where Should Christmas be about tradition Santa in Reds and White but the more I looked and felt this collection the more I was starting to love the theme.
Christmas themes and display don't always have to be a traditional style, being a little creative can be a good thing and finding the right display to go with your home decor.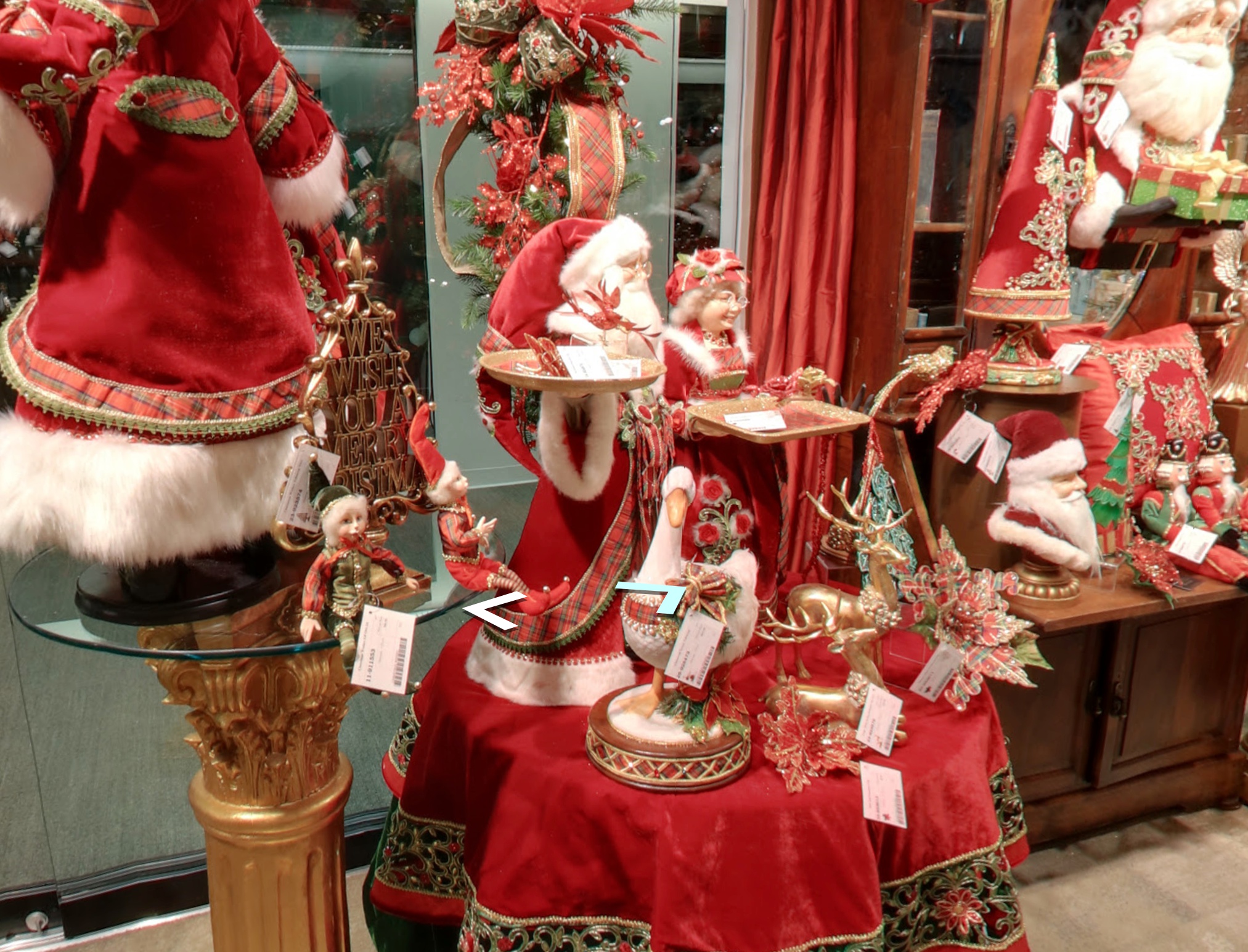 As I was talking about Traditional themes around the corner was a theme called Christmas Wishes and my heart melted seeing mr and mrs Clause holding a tray each, my reaction was what a great idea to stand the wonderful couple in the hall way or kitchen ready to serve mince pies and drinks, perfect way to welcome your guest. The depth in detail with this collection was truly remarkable for me and a lot of detail and thought has gone in to creating this collection, Mrs Clause has beautiful material flowers on her dress with hand finished crystal detail as one would expect from Katherine's Collection.
With this theme you will be seeing in our collection Elf dolls and table decorations as well as Christmas tree ornaments.
Katherine's Collection 2019 themes I have to say you will love and enjoy having for this season and many more to come. People sometimes ask me why is the new collection showing so early in the year, I reply we have to plan ahead of time as Katherine's Collection do sell out sometimes before they're launch date.
My next trip will be all about my visit to Goodwill 2019 showroom Stay Tunes!